The Strata of Things
Victoria Lucas

12 June - 10 July 2021
Open daily*

Opening event 12 June 2021, book here to attend.



The summer exhibition at Threshold is The Strata of Things by Sheffield based artist Victoria Lucas.

Lucas has produced a new series of sculptures that work with the materiality of photographic imagery, and the aesthetics and utopian vision of billboards, to de-construct and reform an old rural quarry and in the urban landscape of Burley, Leeds.

Lucas has been visiting and responding to the quarry for the last two years. An enclosed, hidden world that is carved into the bedrock in Derbyshire, the quarry has become a site that Lucas has regularly worked using video, sound, sculpture and performance. Lucas uses technology to remap, embody and entangle the material strata of landscapes, a process in which female subjectivity is reimagined and reclaimed in place.

No longer in use, and overgrown by the matriarchal mosses and other vegetation, The Strata of Things transports fragments of this quarry to Threshold. A reminder that the fabric of the red brick and stone houses in Leeds, originates from the earth. Engaging with the quarry as a site of extraction, The Strata of Things has formed through a process of digital and physical manipulation of material and images. The laboured repetition of cutting into the imagery has become a re-creation of the act of carving into rock, or the building up of sediment throughout the slow time of stone.





Victoria Lucas (b.1982) is an artist and senior lecturer based in Sheffield, UK. She is a Platform20 resident at Site Gallery as part of the Freelands Artist Programme (2020 - 22); was recently commissioned to design the cover of Corridor8's CHAINMAIL#4 Publication; and in 2020 she orchestrated a performance for the Art and the Rural Imagination conference.

Lucas holds a BA in Fine Art Sculpture from Norwich School of Art (2004), MFA in Fine Art from The University of Leeds (2007) and is currently a part-time PhD candidate at Sheffield Hallam University. Her work is held in public and private collections including the Tate Archive, London, MOMA, New York, the Victoria & Albert Museum, London and The Media Math collection. Lucas won the SOLO award™ in 2016. She has exhibited in solo exhibitions including Interruptions, Grizzly Grizzly, Philadelphia (2013), Lay of the Land (and other such myths), Chiara Williams Contemporary at London Art Fair (2017), where rock and hard place meet, Haarlem Artspace, Matlock (2018) and Lay of the Land (and other such myths), HOME, Manchester (2017). Group shows include Casa Maauad, Mexico City (2014) 91mq Gallery, Berlin (2009), Millennium Galleries, Sheffield (2017) and The Front, New Orleans (2018).

The Strata of Things is curated by Julia McKinlay.

A limited edition sculpture will be launched in parallel with the exhibition. Please join the mailing list if you would like advanced notice of the edition.

A publication has been produced to accompany the exhibition and is available to order online. Free copies will be available during the opening even on 12 June 2021.

A day-long opening event will be held on Saturday 12 June to celebrate the opening of the exhibition. If you would like to attend, please book here.

*Threshold is visible from the street and the sculptures are open to view all day everyday during exhibitions. If you would like to make an appointment and have a chat with Julia during your visit, please email us at thresholdsculpture@gmail.com.

Booking is not necessary to visit the exhibition except for the opening event on 12 June.

Please see our accessibility page for more information about visiting.

Work in progress: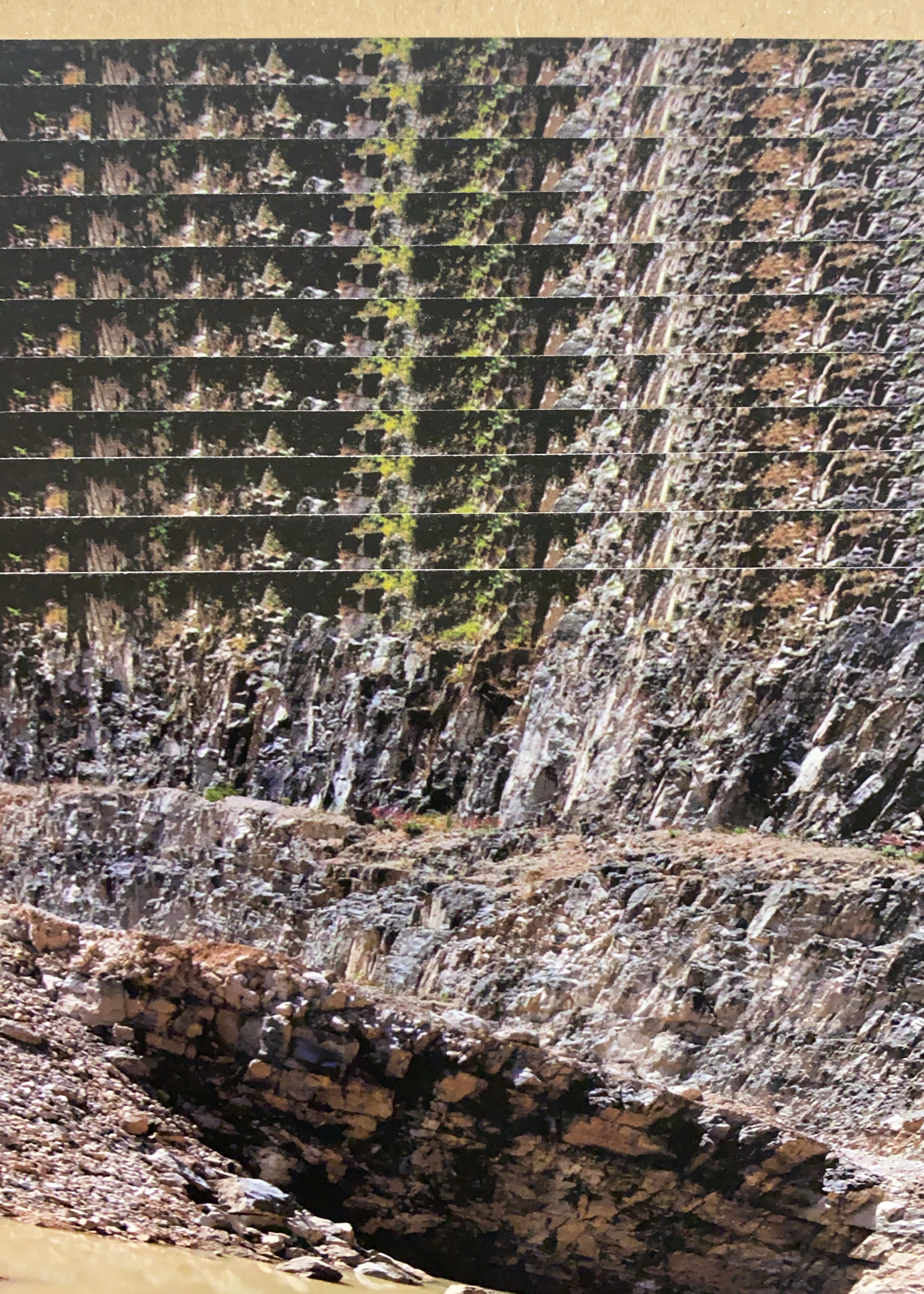 Images courtesy of Victoria Lucas